Moving on from yesterdays post it comes at Dawn  but hey Christmas has been coming, since August in some of the shops.
I clearly remember seeing baubles in a shop in August
When is it you realise it's nearly Christmas Is it when
Band aid gets played
The decorations start going up
Cliff is on the radio
Joan Louis is singing Stop the cavalry  (my personal favourite)
Or my personal worst Christmas song Mariah Carey all I want for Christmas
Elf need I say more
Whatever it is, it'll soon be happening. The household and tiwn displays will be up and others will be trying to outdo each other.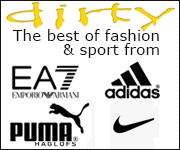 Yes kids Santa has begun checking his lists to see who's naughty or nice so I hope nobody will be getting any lumps of coal in their stocking come Christmas morning.
Then those of you who have pets tell me who includes their pet in the gifts, Stella always has something to unwrap
As far as Christmas is concerned I am one big kid, I love the whole build up and the decorations but seeing the joy and expectation in the kids faces is brilliant, then if condition allow they're outside on their new bikes and that traditional walk after the Christmas dinner.
On a worrying note though how many families get into debt over xmas, we all want the kids to have everything they want, but not at the downfall of getting into overwhelming debt.
Xmas is a time for family, and a time for over indulgence. Then it is really only 3 days if you include Christmas eve, by midnight Boxing day its all over for another year.
Then comes new year, a time for looking ahead, starting afresh and new years resolutions. But then how many people make a huge list and fail, make one or two and stick to them.
But hey guys enjoy Christmas and gave a great 2018, merry xmas and a happy New year!
If you like my writing I have two other blogs Booklister and Friendlytravelguide   so take a look at you leisure.